Future Projects
Sanitation - we have successfully secured a grant from the Scottish Government to conduct a sanitation feasibility study to address significant public health concerns. In 2012 a situation analysis of the wastewater disposal system at SFH concluded that the wastewater disposal system was poorly maintained and badly managed. Design faults were found with several of the septic tanks and about 30% of these could not be emptied due to the solidity of the contents. Many soak away pits discharge the effluent directly into the environment, eventually flowing into a stream that flows through numerous villages where people get drinking water from shallow wells and directly from the stream. Blockages of toilets occur frequently in all hospital buildings, sometimes leading to dreadful flooding of sewage. Additionally, chemicals (disinfectants, cleaning solutions, detergents, hazardous X-Ray fluids) are discharged into this failed system. A report will be presented to the Hospital management committee in Feb 2018 and decisions will be made about future options. This will require a major fund raising effort.

Sewage and clinical waste sits in open areas behind the wards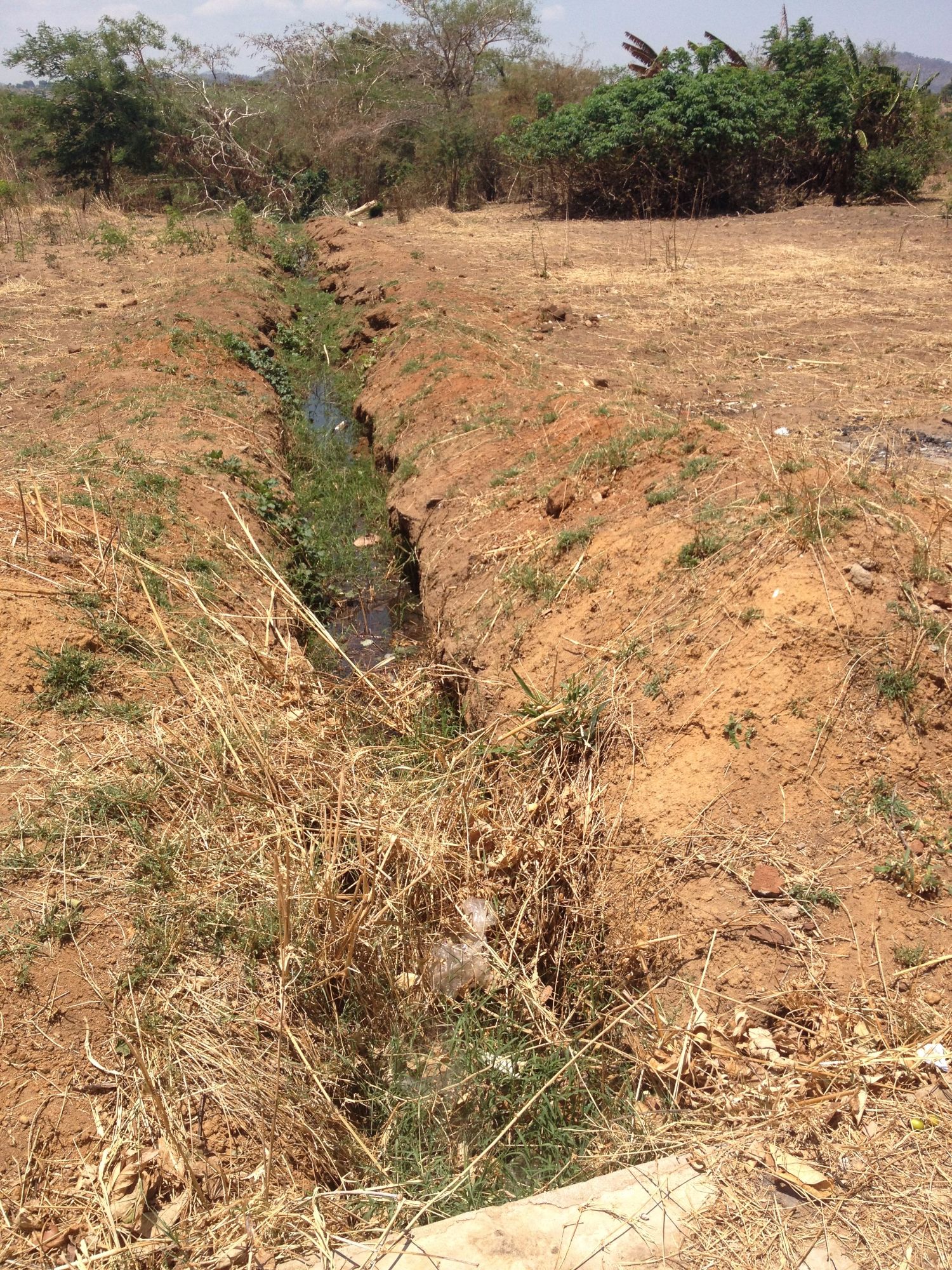 Infection Control - With an improved water supply the hospital management have now requested assistance in addressing significant infection control issues. This will have a positive impact across all hospital programmes and previous projects. We are seeking funding for this important area of work
Physiotherapy and Paediatrics - A follow up visit is planned for 2018
Garden project - Support of a farming project to feed the patients, and to generate a sustainable income for the running of the hospital. A borehole has been dug to provide water for 1.5 hectares of land, and crops have been planted. The Twinning group has recently been able to send out approximately £4000 to support this. Dan Clutterbuck has been instrumental in raising a good proportion of this. Scottish Borders Aids Awareness Group have kindly provided funds as well.