History
The St Francis Hospital Twinning Partnership with NHS Borders was formally founded in 2008. The foundation for this twinning, however, was through the hard work and dedication of Sandy and Dorothy Logie. Sandy very sadly died in 2001 from AIDS following a needlestick injury he sustained while working in Zambia. The story of their work is told below by Dorothy.
'A life well-spent'
Early in our careers, we fell in love with Africa. Just married, our early medical years were spent at the Medical Research Council in West Africa.
Always keen to go back, but soon with 3 children, medical jobs and a mortgage, it wasn't possible. As luck would have it Sandy, now a NHS physician, was offered early retirement at age of 52. Keen to return to Africa, he brushed up his tropical medicine and went off to a mission hospital, St Francis in Eastern Zambia. I watched him disappear through the boarding gate at Edinburgh airport, as I stayed behind until our last son went to University a year later.
Situated in a remote 6-hour drive from Lusaka, St Francis Hospital is the largest mission hospital in the country with 360 beds and serving a population of 200,000 mainly poor rural farmers. It is run by both the Anglian/Catholic Church and the Zambian health service, and has a very good national reputation.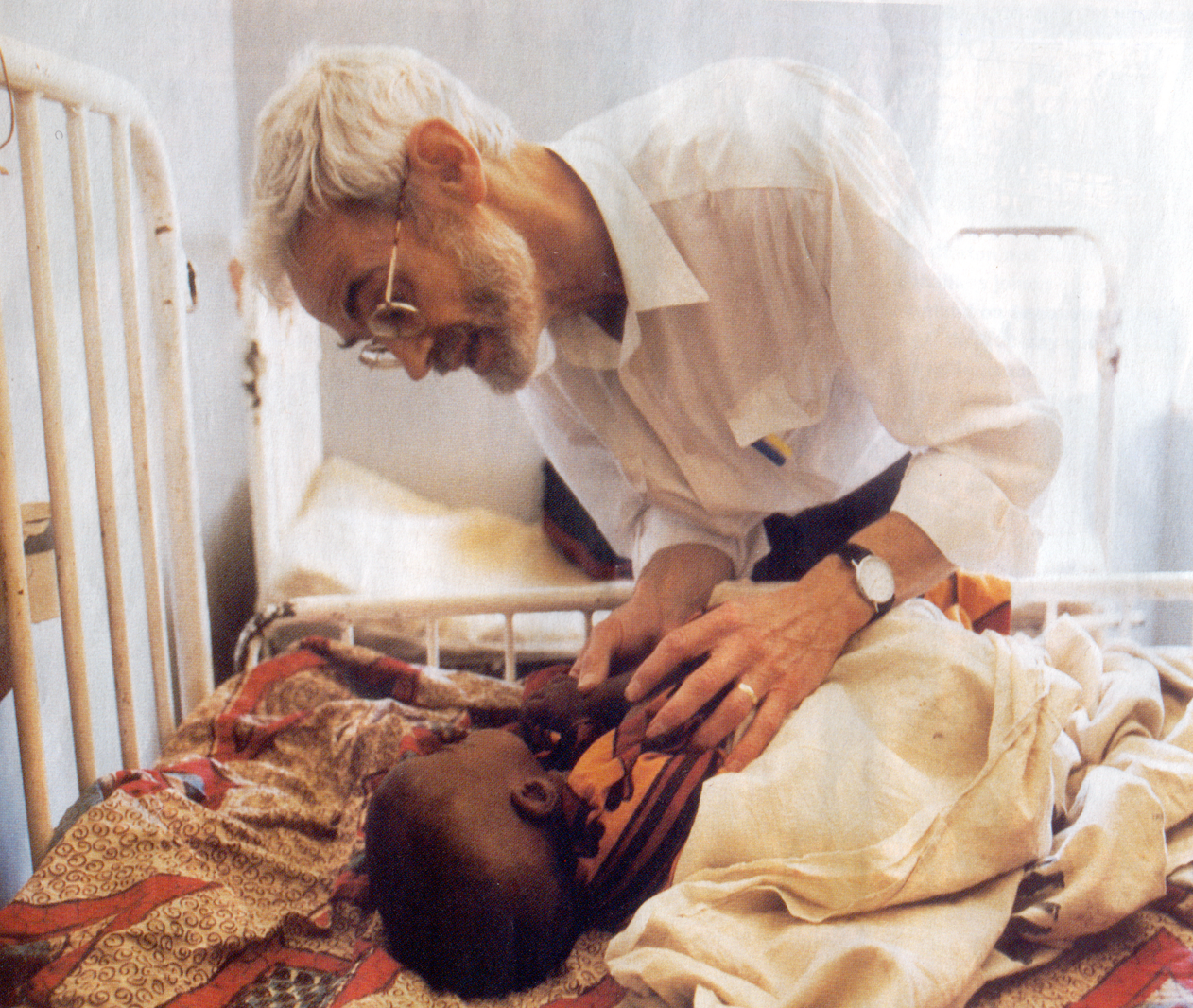 Dr Sandy Logie examining a patient at St Francis Hospital Zambia (1996)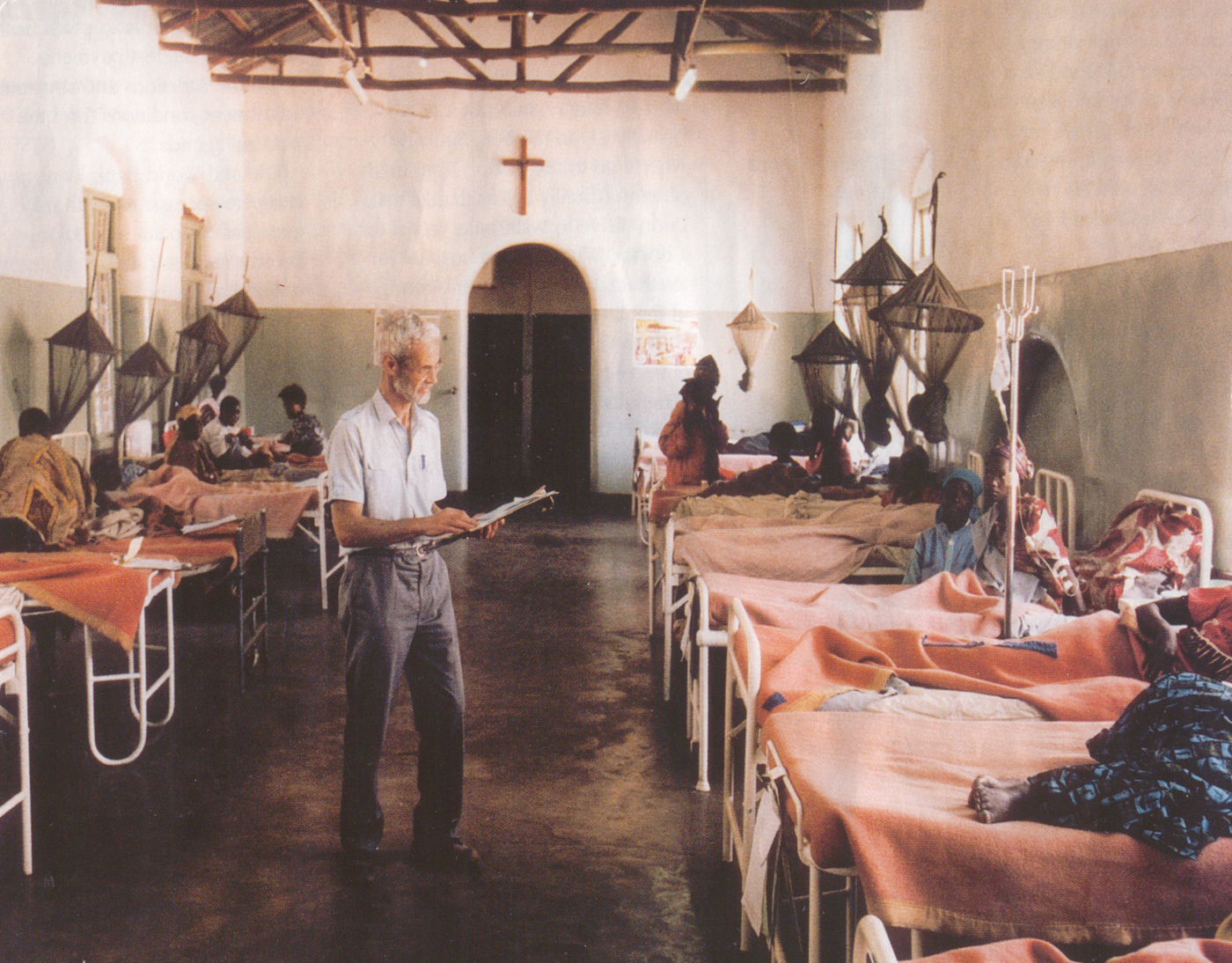 The old medical ward at St Francis Hospital
One evening, in the gloomy medical ward, Sandy noticed a nurse struggling to insert a drip into the arm of a young woman who was confused and restless. She had HIV and was dying from cryptococcal meningitis. Sandy helpfully tried to steady her arm, but the blood-filled needle slipped from her vein to puncture his hand. In 1992, although HIV/AIDS was recognised, very few patients were tested and post-exposure prophylaxis or anti-retroviral therapy were unknown. Soon after, Sandy showed symptoms of the disease. Several years of ill health lay ahead and he sadly died 9 years later. The dream of a long-term medical commitment to African was shattered, a regret which he carried till his death.
After Sandy's death I completed a Masters in International Health at the Liverpool School of Tropical Medicine. The Scottish International Development Fund then allocated some money for me to work at St Francis(2005-06) in a public health capacity, as well as other hospitals in Zambia, and part of this involved establishing the 'Sandy Logie Clinic' at St Francis for those affected by HIV/AIDS. I have been back many times since. The HIV epidemic was (and still is) rampant, killing young men and women, and antiviral drugs did not arrive in the country until the year 2000. I was shocked at the amount of suffering, and ultimate death, of so many young parents. Children were left to look after their younger brothers and sisters, or elderly grandparents had to take over their care. Sandy had been very well cared for when he was ill but, for ordinary Zambians, HIV/AIDS meant severe pain, distress and death with very little medication.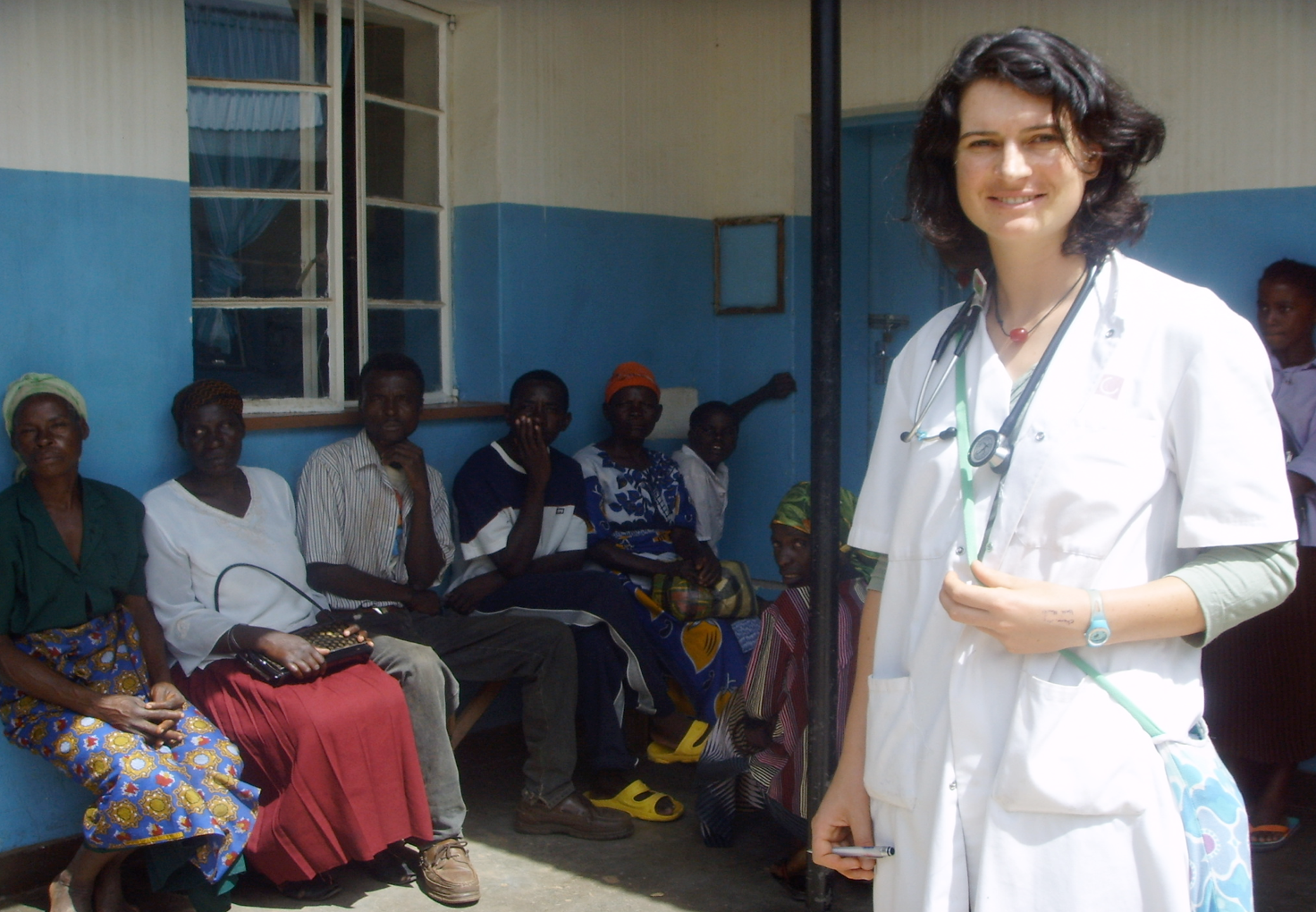 Australian Volunteer doctor in the waiting area at the Sandy Logie Clinic at St Francis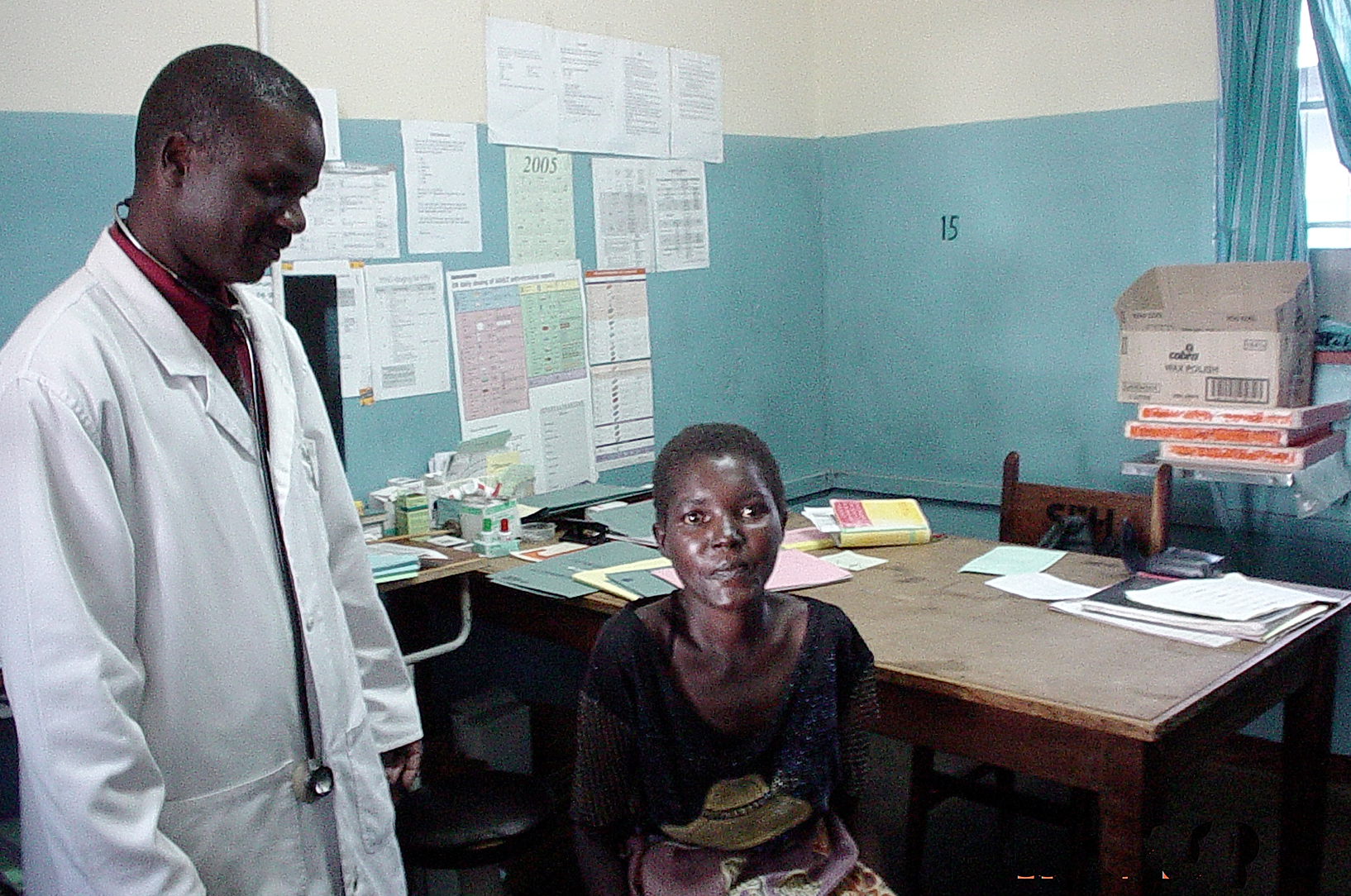 Patient with clinical medical officer at the Sandy Logie Clinic
After Sandy died, we received many generous donations to help HIV/AIDS affected people in Africa. A charity was founded, the Scottish Borders Africa AIDS Group (SBAAG), which supported various HIV/AIDS projects in southern Africa, but mainly to St Francis Hospital. After 17 years of hard work, this charity is now closed, with its ongoing work being handed over to this new twinning arrangement.
After a visit to the Borders from the SFH director in 2008, NHS Borders agreed to twin with St Francis Hospital to keep the friendship going, to raise funds, and to help in small ways to relieve the suffering of Zambian people. Several NHS staff, nurses, doctors, lab technicians, IT specialists, radiography technicians, and laboratory staff have been to SFH for short, but useful, periods.
Here in the Borders people still say to me "You will be glad that it is all over now?". Unfortunately, it is not: HIV/AIDS has not been conquered and the epidemic is still very prevalent in many African countries, especially Zambia. Although the anti-retroviral drugs are now available, and free, many cannot access them because of poverty, distance, or simple ignorance. There is still a lot of work to do.
NHS Borders now has this new charity to raise funds and support. If Sandy had envisaged having a tribute in his name (and he was too modest ever to consider that) surely it would have been the fact that the name "Sandy Logie" is on the lips of patients now accessing free anti-AIDS and co-infection drugs as they visit the clinic in his name. Many sick people have recovered sufficiently to return to work. The drugs have been dubbed "the resurrection drugs".
I hope that we can keep the twinning and the friendship going. Please join us if you feel you can help, or even just to offer your interest and support.
Dorothy Logie, 2017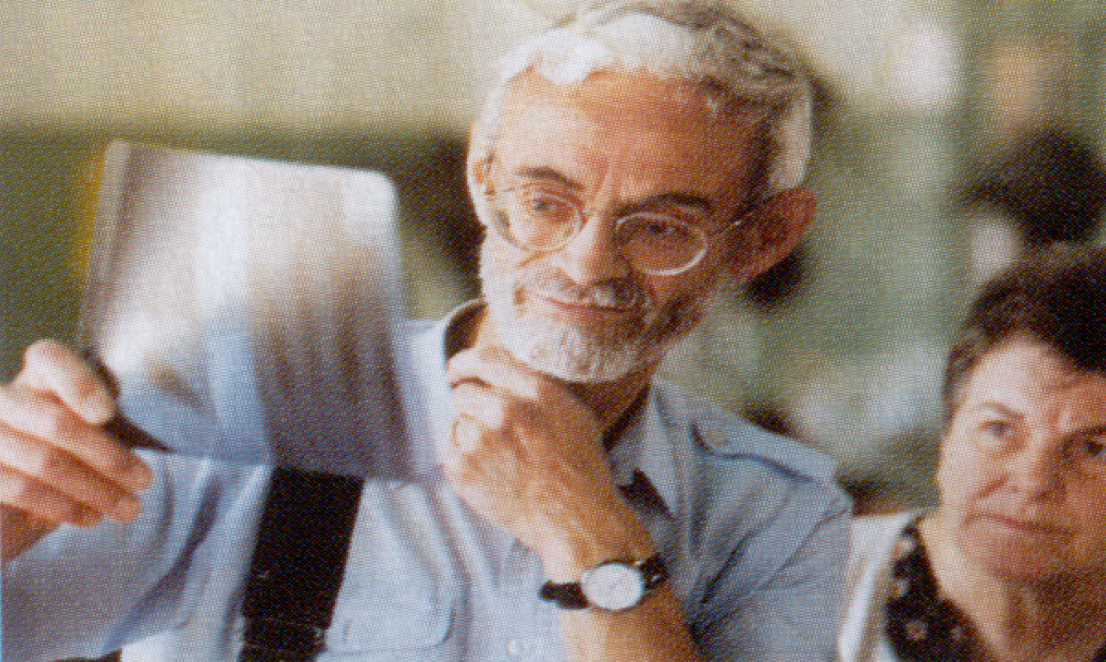 Sandy and Dorothy looking at an X-ray at St Francis Hospital, 1999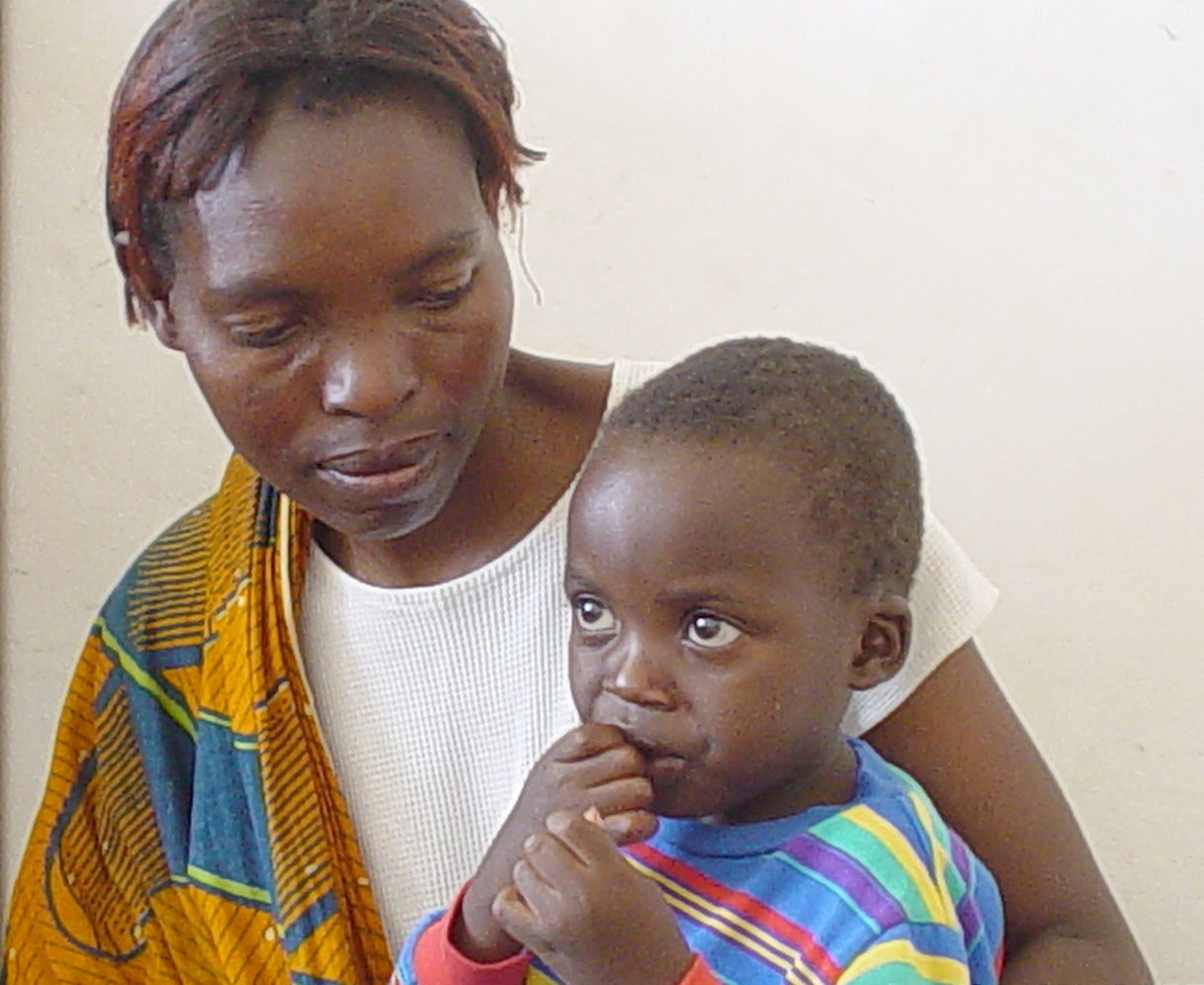 Drugs for prevention of mother to child infection still does not reach all pregnant women in Africa.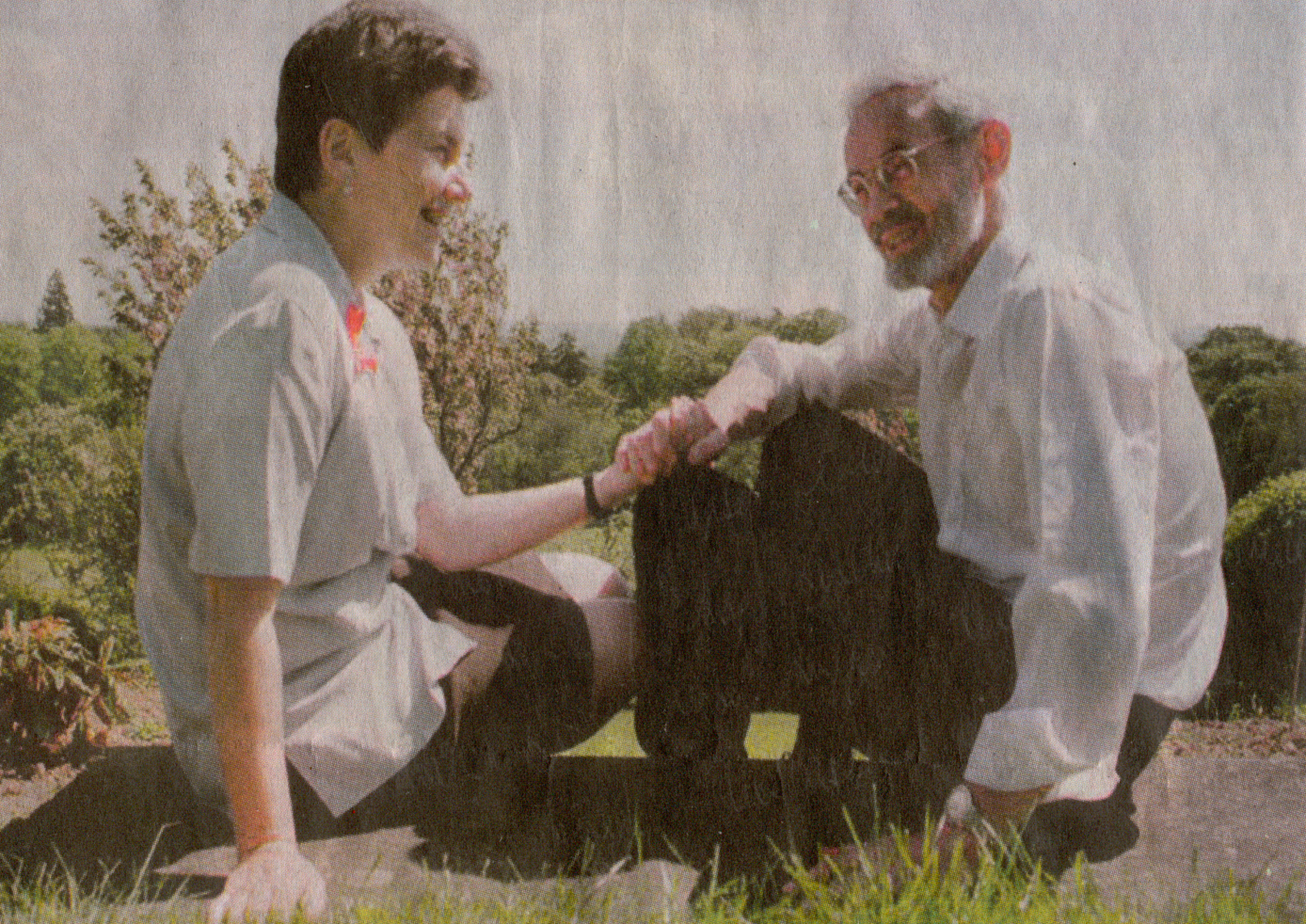 From a news cutting at time of Sandy's disclosure about his status, 1996